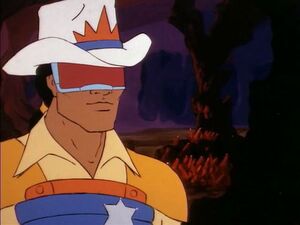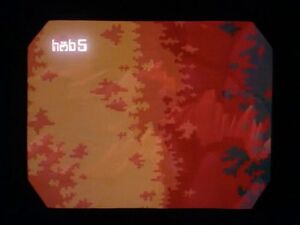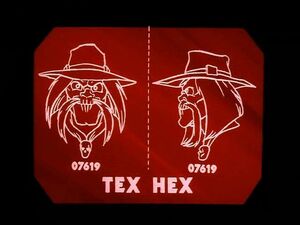 Background
Edit
The optivisor was a device installed in the rim of BraveStarr's hat. It could lower across his eyes to offer the viewer an expanded view.
The optivisor served several purposes, including identifying beings, following a trail and measuring the thickness of cave walls. Sometimes the information would be related by a computer voice rather than appearing as part of the screen.
Behind the Scenes
Edit
Pat Fraley provided the voice of the Optivor in Tunnel of Terror.
Section heading
Edit
Ad blocker interference detected!
Wikia is a free-to-use site that makes money from advertising. We have a modified experience for viewers using ad blockers

Wikia is not accessible if you've made further modifications. Remove the custom ad blocker rule(s) and the page will load as expected.